**IMPORTANT WEBINAR INFORMATION BELOW**
Congratulations, You Are Registered!
Be Sure To Put This In Your Calendar &
Set An Alarm On Your Phone!
THE WEBINAR WILL BEGIN IN EXACTLY :
November 30th at 8:00 PM EST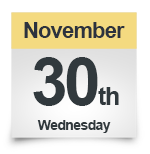 Make sure you mark your calendar for November 30th at 8:00 PM EST. Set an alert or reminder in your smartphone, on your Google calendar, or whatever scheduling system you use. You do NOT want to miss this!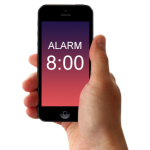 The best way not to miss this webinar is the set an alarm in your smartphone! We recommend setting it for 1 hour before the webinar, that way you have time to eliminate all other distractions and be prepared.
Top three ways you'll benefit the most on webinar day:
Create a learning environment for yourself. Claim a space for yourself and lock the door for 90 minutes. Turn off Netflix & close all the social media distractions. Turn your phone off too so you can FOCUS ON THE TRAINING.
Be prepared to get your learn on. Have a notebook and a couple of pens handy so you can take lots of notes. Jot down questions and ideas as they come to you so that you'll be ready for the Q&A.
TAKE ACTION. The information you'll learn will only help you build your business if you act on it. So be prepared to put your business into high gear at the end of this webinar!
| | | |
| --- | --- | --- |
| | Step 4  - Share With Your Friends | |
We're looking forward to seeing you there!